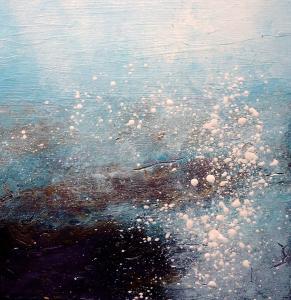 We are delighted to be welcoming another selection of local and talented artists to our gallery this Spring: Lyra Morgan, Ruth Gray and Del Coombs.

To celebrate the launch of their new work you are invited to join us at our special launch event on Thursday 5 January at 6.30pm at Déda.

Lyra Morgan
Artist Lyra Morgan presents abstract but instinctively balanced compositions; her unique non-brush techniques which Lyra has developed through her open and experimental approach to her practice. All her paintings are intended to evoke the calmness Lyra feels when she creates them, transforming the spaces we live in.

Ruth Gray
Ruth Gray is a mixed media artist whose stunning artwork focuses on subjects with a sense of history; townscapes or landscapes, rolling skies and hidden corners.Currently a member of The Peak District Artisans, as well as an associate member of Banks Mill Studios in Derby, Ruth states "No matter what my subject, I want to create a...